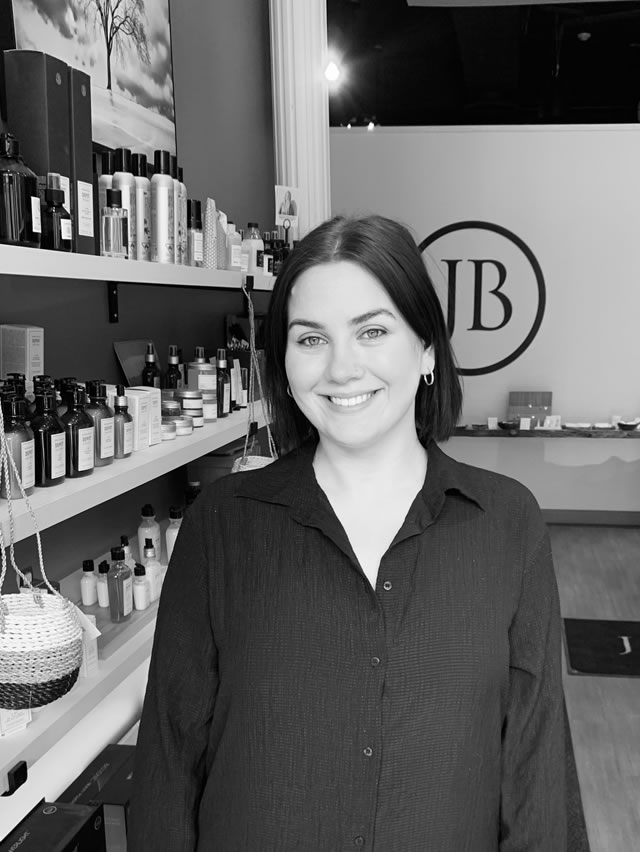 Hailey has been working for JB since 2018, working as a Frontline Advisor at our downtown salon.
Hailey enjoys interacting with our guests and her upbeat personality and retail knowledge helps her deliver the best customer service.
She is the first person at JB to greet everyone with her winning smile.