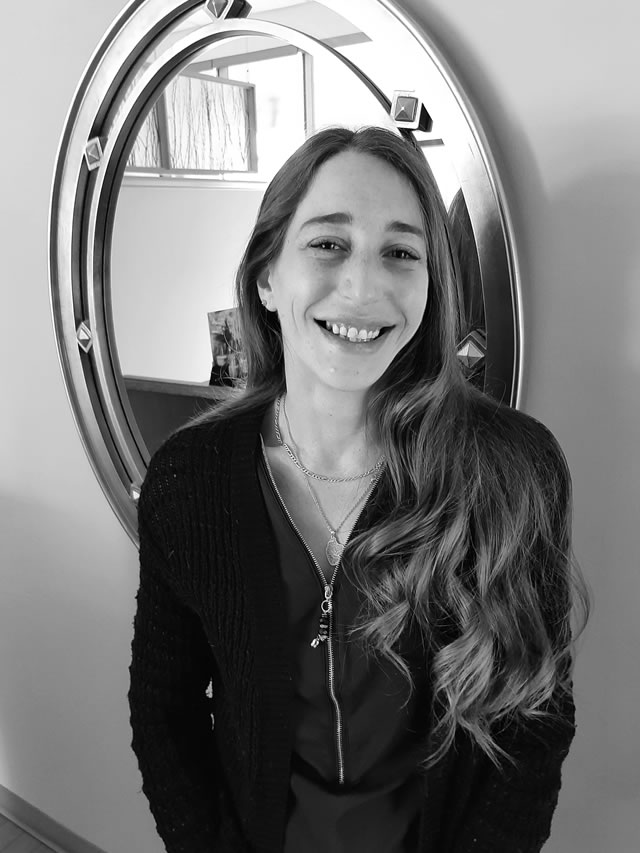 Laura joined the James Brett Coiffure family in 2009. She is a dedicated member of our team who has spent many years perfecting her craft and the ability to tailor it to the appearance and needs of each individual guest.
Laura's creative edge and commitment to technical growth have made her an in-demand stylist.
Laura has an engaging personality and an ability to share her knowledge with ease. She has taken on mentoring roles in the past and loves to inspire creativity through learning in others.
Dedicated to professional growth, Laura is always learning. She regularly takes courses and participates in Aveda education to keep up with current industry trends, techniques and resources that she can share with her guests and fellow teammates.
Laura has recently stepped into the role of Aveda Ambassador, and shares an affinity for the brands commitment to sustainability and environmentally responsible beauty practices. She is a source of communication between Aveda and our team and is always at the ready with a wealth of product knowledge.
Laura is an extremely well rounded  stylist and enjoys both the colouring and cutting/styling aspects of hair. She specializes in curly hair and permanent texture services, blonding, balayage and lived-in colour placements.
Laura is always welcoming new guests of all hair types and textures. View her work on instagram- @the.shear.genius